Welcome to The Texas Capital Area Browns Backers. If you're looking to watch the Cleveland Browns in Austin, you've found your place.
We meet for all the games, including preseason. For 2018, we'll be watching games at Buford's, downtown. We have all the TVs and sound; there's plenty of seating. Unfortunately for 2018, Buford's is 21+, no kids. See you on Sunday.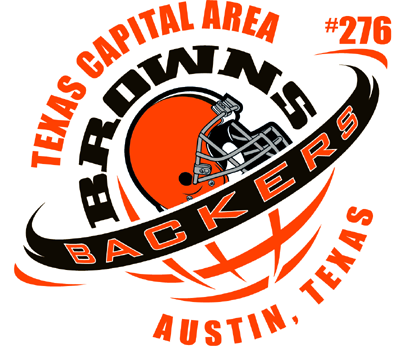 There are no dues to be in the group, if you want to stay up to date on events, join our Mailing list or Facebook group linked in the sidebar.
TCABB – Branch of the Worldwide Browns Backers in Austin, Texas.